What is a Touring Coach? And Why Do I Want One?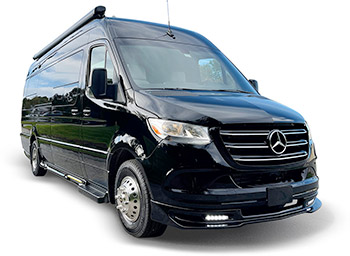 Do you dream of embarking on the open road, experiencing awe-inspiring landscapes and picturesque sceneries, miles and miles away from civilization? For many, this is where your dream road trip can come true. But for some, the thought of driving an RV can be a bit overwhelming. This is where a touring coach, a more compact and easier-to-handle alternative to the traditional RV, comes in. At Cabot Coach Builders, we offer superior quality touring coaches designed to deliver a comfortable and practical travel experience.
Let's take a closer look at touring coaches and how they can make your trip a dreamy reality!
What is a Touring Coach?
A touring coach, also known as a camper van, is a smaller RV that is more comfortable to maneuver than its larger counterparts. These compact vehicles are typically converted cargo or sprinter vans and are perfect for those who are hesitant to tackle the larger, more cumbersome RVs.
Cabot Coach Builders has taken the compact touring experience to the next level with our expertly crafted TRAVELALL® RVs which are built using Mercedes-Benz Sprinters. We have engineered these vehicles to offer the best of both worlds: the space and comfort of a recreational vehicle, and the practicality of a compact camper van.
Are Touring Coaches Comfortable?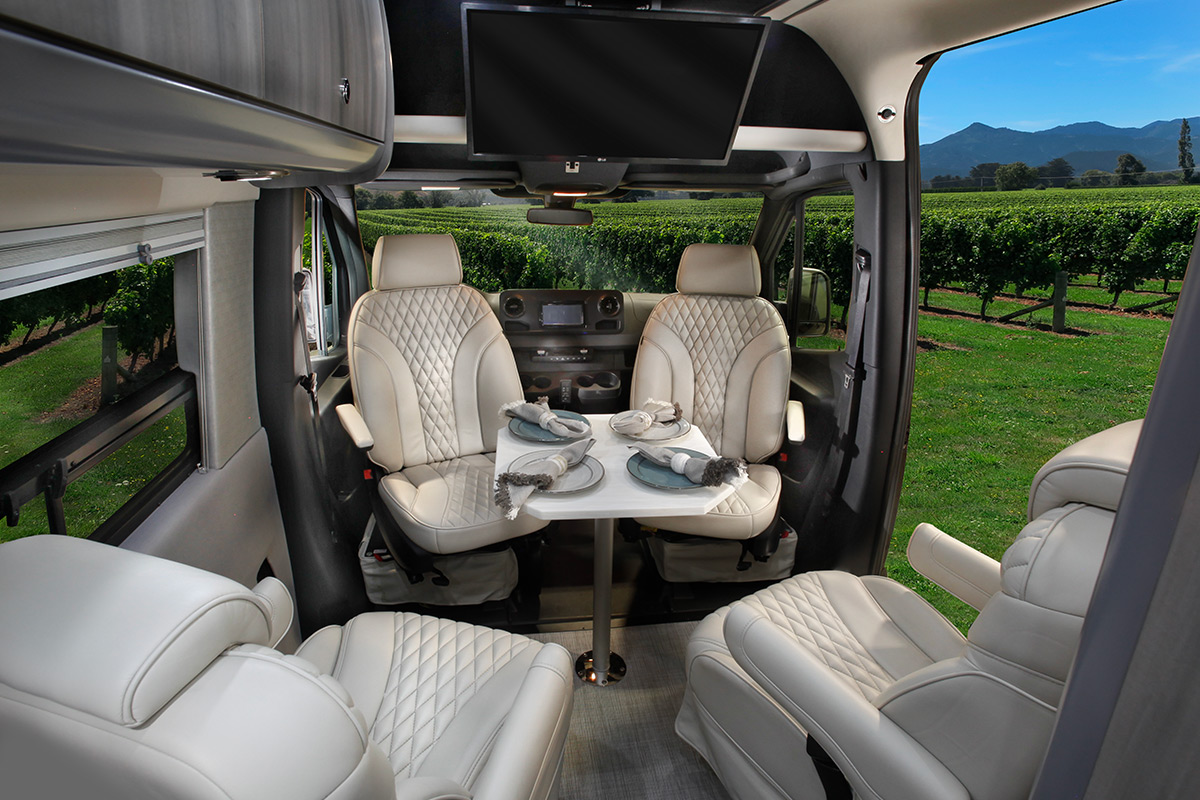 Absolutely! Despite their smaller size, touring coaches are designed and built with the utmost care to ensure maximum comfort and functionality. One of the primary advantages of a touring coach is that you have all the necessary amenities, just on a smaller scale.
As professionals with more than 40 years in building custom livery vehicles, we understand that comfort is key to enjoying your touring experience. Our TRAVELALL® RVs have been built explicitly with this idea in mind, offering excellent interior space outfitted with all of the amenities most people need for a comfortable and enjoyable trip. Our camper vans are customizable to fit your individual needs and preferences, with options such as fully-equipped kitchens, hardwood cabinetry, state-of-the-art electronics, and a Smart Integration System.
How Do I Get Started?
If you're eager to begin planning your cross-country tour or weekend trip, we encourage you to schedule a consultation or test drive with us. Seeing and experiencing a touring coach firsthand is invaluable in determining whether or not it's right for you. Whether you're a solo traveler, couple, or small family, Cabot Coach Builders has a range of touring coaches to suit your individual needs and preferences. Reach out by email, or call our consultation team at 800.544.5587, and our design experts will guide you in selecting and customizing the perfect touring coach suited to your taste and requirements.
Touring Coaches are the perfect blend of comfort, practicality, and flexibility, allowing you to experience all the joys of RVing without the stress of driving a large motorhome. Cabot Coach Builders offers a diverse range of touring coaches, each with its unique set of features and amenities, each equipped to meet our unwavering standards of quality, service, and luxury. Contact us today to start planning your next adventure on the open road!
About RoyaleRV
RoyaleRV is a leading manufacturer of custom luxury recreational vehicles, committed to innovation, quality, and customer satisfaction. With a range of Class B models featuring the latest in RV technology, RoyaleRV offers the ultimate in comfort, convenience, and style on the road.
For more information, please contact:
Cabot Coach Builders, Inc.
99 Newark Street
Haverhill, MA 01832-1348
1-800-544-5587
info@cabotcoach.com